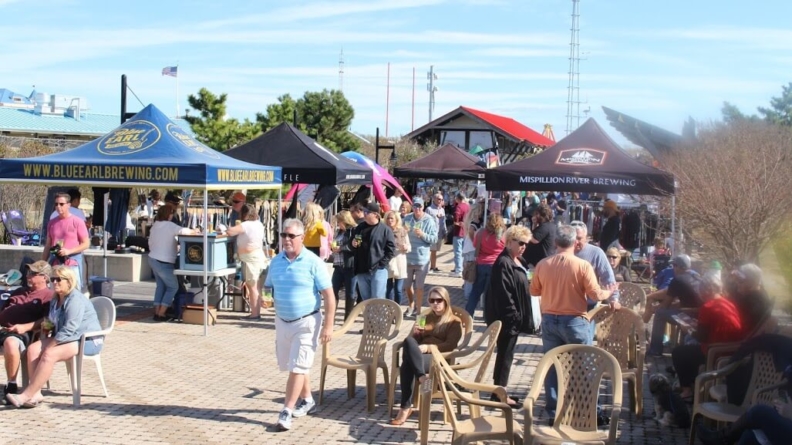 The best fall weekend to visit Ocean City (and how to save a little money, too)
(Tl;dr: Every weekend in the fall is a good one to visit Ocean City, but one of the best this year is Oct. 27 – 28.)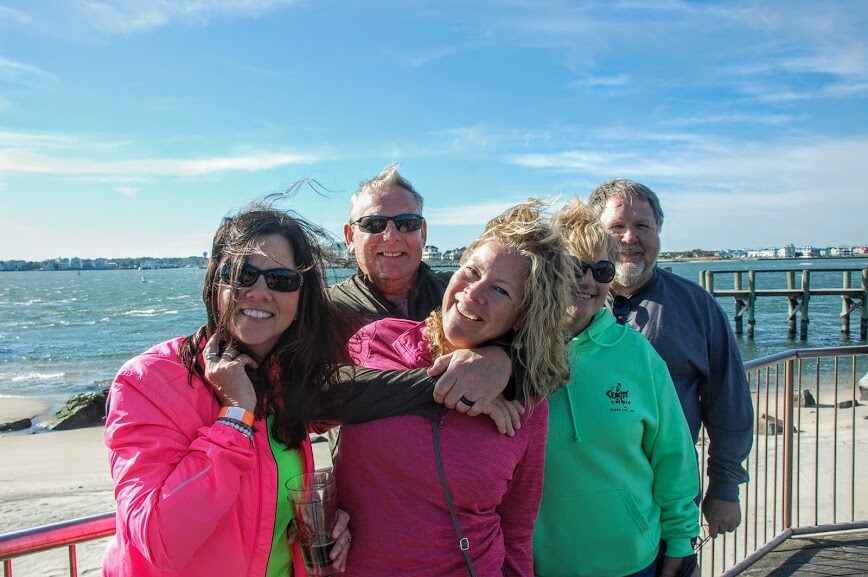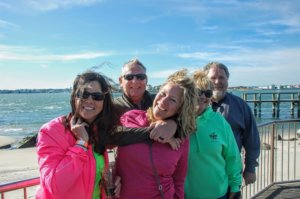 Ocean City's biggest craft beer festival will be back at the scenic Sunset Park in downtown Ocean City on Saturday, Oct. 27. Set upon the beautiful Assawoman Bay and co-sponsored by the Ocean City Development Corporation and the Town of Ocean City, OCtoberfest is the celebration of local, delicious and seasonal craft beer.
Live music will be provided by Easton, Md. band Johnny Bling, vendors will sell crafts, cookies and other creations, and food trucks from Rosenfeld's Jewish Deli, The Street Kitchen, Delmarva Boil Company and Mother's Cantina will all be on site. The event is child-friendly and pet-friendly, and there's always a handful of dogs in the cutest Halloween costumes imaginable.
Save money (exclusive to this festival): Hotel packages are available from Dunes Manor, the Grand Hotel, Clarion Resort, the Gateway Hotel and the new Hyatt Place Oceanfront specifically for this event. Most of them include one- or two-night stays at a discounted rate, plus tickets to the festival, meal credits, pint glasses and/or gift certificates to local restaurants.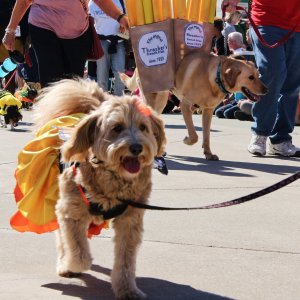 OCtoberfest isn't just a beer festival — it's also the name of the town's two weekends in October (20-21, 27-28) celebrating free family fun, with a little bit of spooky thrown in (but nothing that even the youngest kids can't enjoy).
On the 27th and 28th, the Giant Beach Maze on North Division Street will be up and running for its second weekend. Billed this year as "bigger and better than ever," the maze is lined with witches, pirates, scarecrows, ghosts in the graveyard, zombies and more. Meanwhile, Saturday's Great Pumpkin Race allows families to build their own pumpkin race car to compete for prizes in speed and creativity, and the Spook-Out Party on Saturday night in Northside Park invites people of all ages to dress up, play carnival games, make crafts and even enjoy a hayride.
Save money: The Grand Hotel's "Fall for the Beach" special provides a 30% weekday discount and a 20% weekend discount until Nov. 30.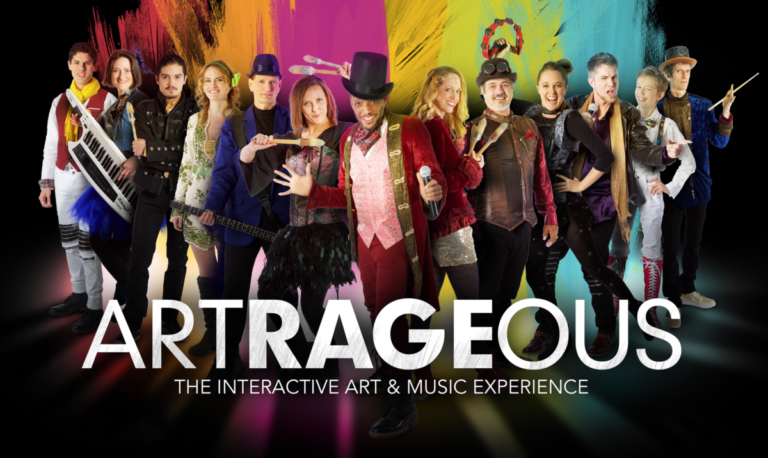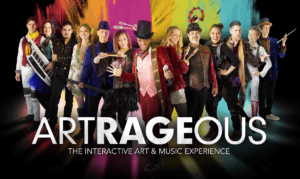 Have you heard about Artrageous? It's an interactive art and music show that's coming to the Ocean City Performing Arts Center for the first time ever on Oct. 28. Fine art meets performing art as the troupe's artists create scenes with their hands and brushes right before the audience's eyes, racing to complete their paintings before musicians perform their last note and dancers finish their own performance. You can see a 30-second sample of the Artrageous experience here.
Save money: "Fall into 15% savings" now at weekdays at the Commander Hotel until Oct. 31.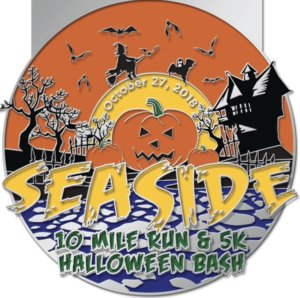 Looking to get a workout during your vacation? Why not Try Running? Literally, try running at OC Tri-Running Sport's Seaside 10 Mile/5k run. Jog down the Boardwalk beginning at the Inlet lot starting point, then stop by the OCtoberfest beer festival right across the street for a well-deserved craft beer.
A few years ago, contributor Jeffrey Smith wrote about his experience with the Seaside 10 miler and talked to the tri-running group's president Chris Klebe.
Since the run takes place at the end of October, Chris transformed it from a beach run into a Halloween themed event—which fits in with the seriousness with which this area takes the ghostly holiday. "People come out dressed in costumes, and they just have fun with it," Chris said. "The kids from Worcester County Schools come out, too, and cheer on the runners. As a kid I never really got involved like that."
Save money: With the Boardwalk Hotel Group's "Fall Meal Deal," stay at the Howard Johnson Oceanfront Plaza on 12th Street, the Howard Johnson Oceanfront Inn on 24th Street or the Days Inn Oceanfront Hotel on 23rd Street and enjoy between $40-$200 in meal vouchers, depending on the length of your stay.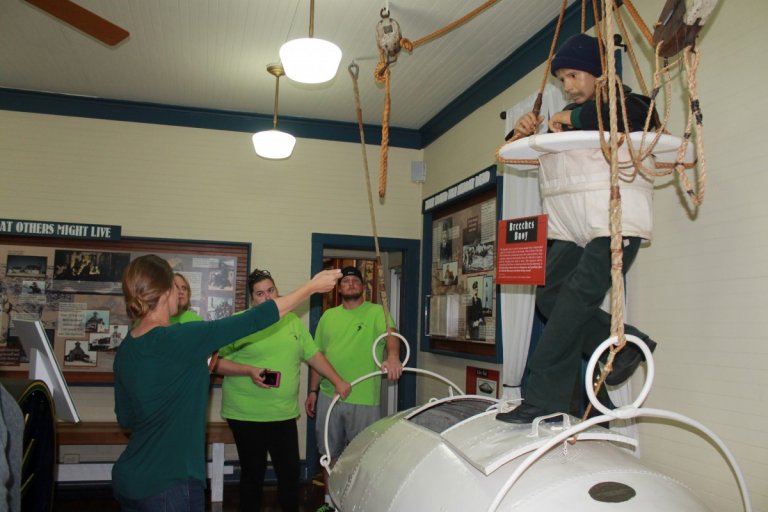 To say that there's a lot going on at the Life-Saving Station Museum this fall would be a major understatement. From Oct. 25 – 31, the museum will offer free admission and a 10% discount in the gift shop to any Ocean City local — and anyone who considers themselves an Ocean City local, even if they can only call OC home for a few days out of the year.
That Saturday night, the Dead of Night paranormal investigation team will return to the museum to try communicating with the supernatural in one of Ocean City's most haunted buildings (according to legend, that is). Museum staff will lead visitors on a tour of the museum and tell stories of tragedy and spirit-sightings reported at the 127-year-old Life-Saving Station. Read all about the Dead of Night team's investigation from last fall here.
Save money: Ocean City Restaurant Week runs from Oct. 14 – 28, and participating restaurants are offering fixed-rate menu options from $10-$40. The prices are great, and no coupon, discount code or magic word is required. Check the website for the list of participating restaurants and their special meals.
Whether you're remodeling your beach house, looking into a new landscaping project or just seeking home decoration inspiration, the annual Autumn Home and Condo Show will certainly provide you with all the expertise you could need. Stay up-to-date on design trends, peruse vendor merchandise and product demonstrations, and get inspired by interior and exterior displays. The event is at the Ocean City Convention Center and tickets will be available at the door, though kids under 13 and those with military, police and fire IDs get in for free.
Save money: Check our store for discounted gift cards galore. Right now we've got discounted gift certificates to Billy's Sub Shop, The Shrimp Boat, Captain's Table, Tall Tales Brewing Co. and more, and we're always updating it with new deals for restaurants, breweries, watersports and other activities.