Ocean City, MD. (April 11, 2023) – Trimper Rides announces a month filled with family-friendly activities and $25 ride all ride wristbands. Guests can enjoy this Customer Appreciation rate for the month of April.
Great rates and 130 years of celebrations have already begun with the past weekend of Easter-themed activities. Guest can look forward to enjoying the remaining April weekends:
Art Weekend | April 15 & 16
In partnership with the Art League of Ocean City, Trimper's will inspire little ones' inner DiVinci with hands-on art projects. Guests will be able to participate in "figure drawing" of the Trimper Troupe characters. To bring a new medium to the event, film has been added, a take home art project will encourage kids to make their own Trimper inspired videos. The best submissions will be awarded a Trimper Mega Pass. Arts and crafts tables will be laid out starting at 12 noon, but children are encouraged to express their individuality.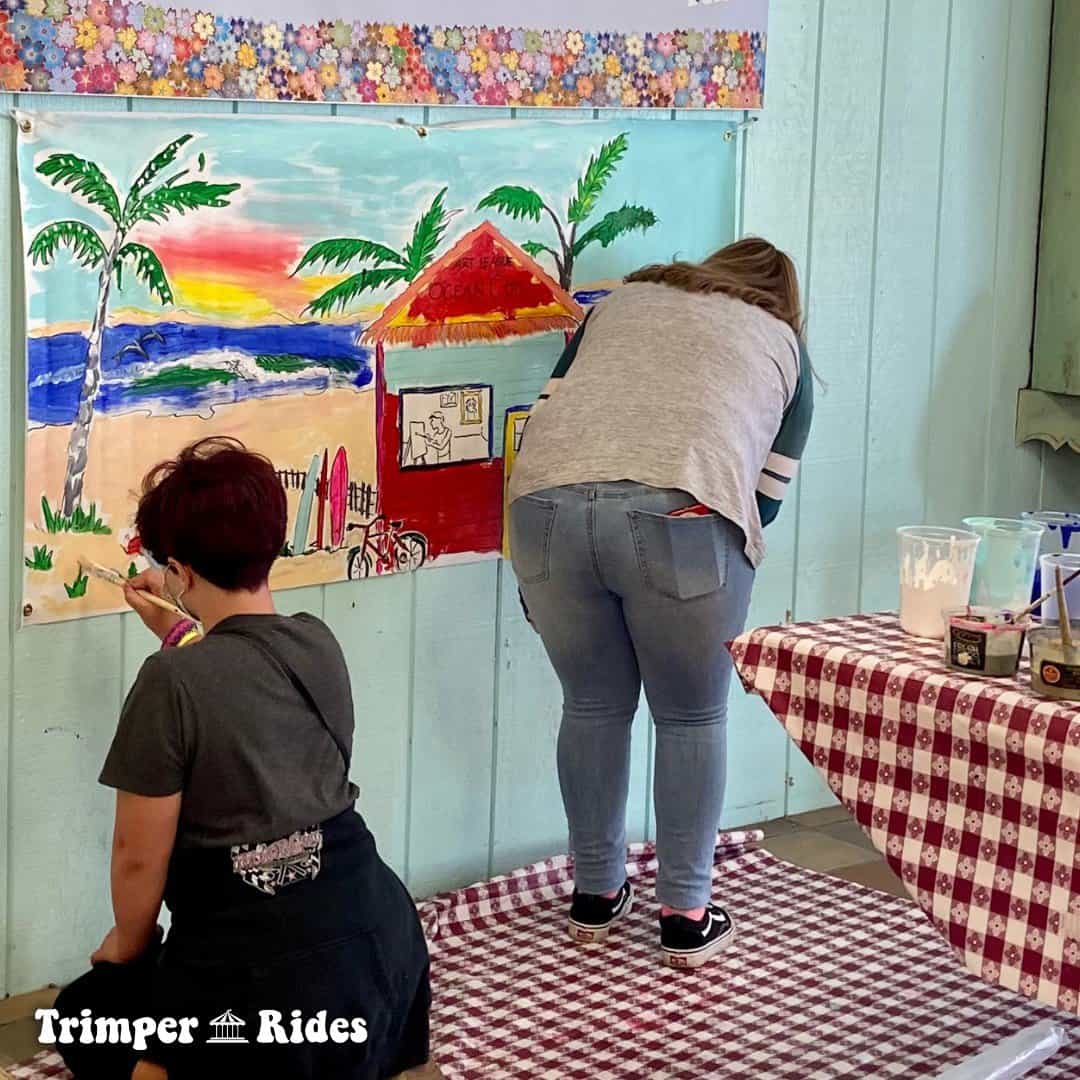 Conservation Weekend | April 22 & 23
Conservation Weekend begins at noon to celebrate Earth Day both Saturday & Sunday. Enjoy the outdoors at the park and take some time to visit the beach. Guests are encouraged to walk and ride on the boardwalk to take in our natural surroundings. Saturday, April 22, Funny Farm will have a lamb with them to explain the importance of farming for the Earth and how useful one lamb can be. On Sunday, April 23rd, Diakonia Thrift Shop is decking out a group of local youth to highlight an array of sustainable fashions. Starting at 12:30pm local, kid models will be parading around the Hamptons ride, proving that thrifting is totally in and fast fashion is out.
Jessica Bauer, Director of Marketing at Trimper Rides says, "We are so happy that our Easter Weekend brought families together. We want to continue to create events for families and spotlight our beautiful location. We will have events all of April that include extra opportunities to have fun beyond rides and games to bring further value to our guests. Personally, I am excited for our new Kids Sustainable Fashion Show with its message that buying thrift or participating in swap meets is an easy way to conserve energy, reuse clothing, and not contribute to waste and you can look great doing it!"
What's Poppin' Bubble Dance Party Weekend | April 29 & 30
The "bubble is about to burst" on $25 wristbands as the month of April comes to an end. What's Poppin' Bubble Dance Party encourages kids to stay active. Doors open at 12 noon. Stay fit in the funnest way – dance like no one is watching during our What's Poppin' Bubble Dance Party both days at 2pm. Come play the day away as we dance, blow bubbles, and hang out with the Trimper Troupe's very own, Murray and Gali.
Scott Savage, President of Trimper Rides of Ocean City, says, "Our Easter weekend was a hit. We are delighted to offer events that bring families together year after year, decade after decade."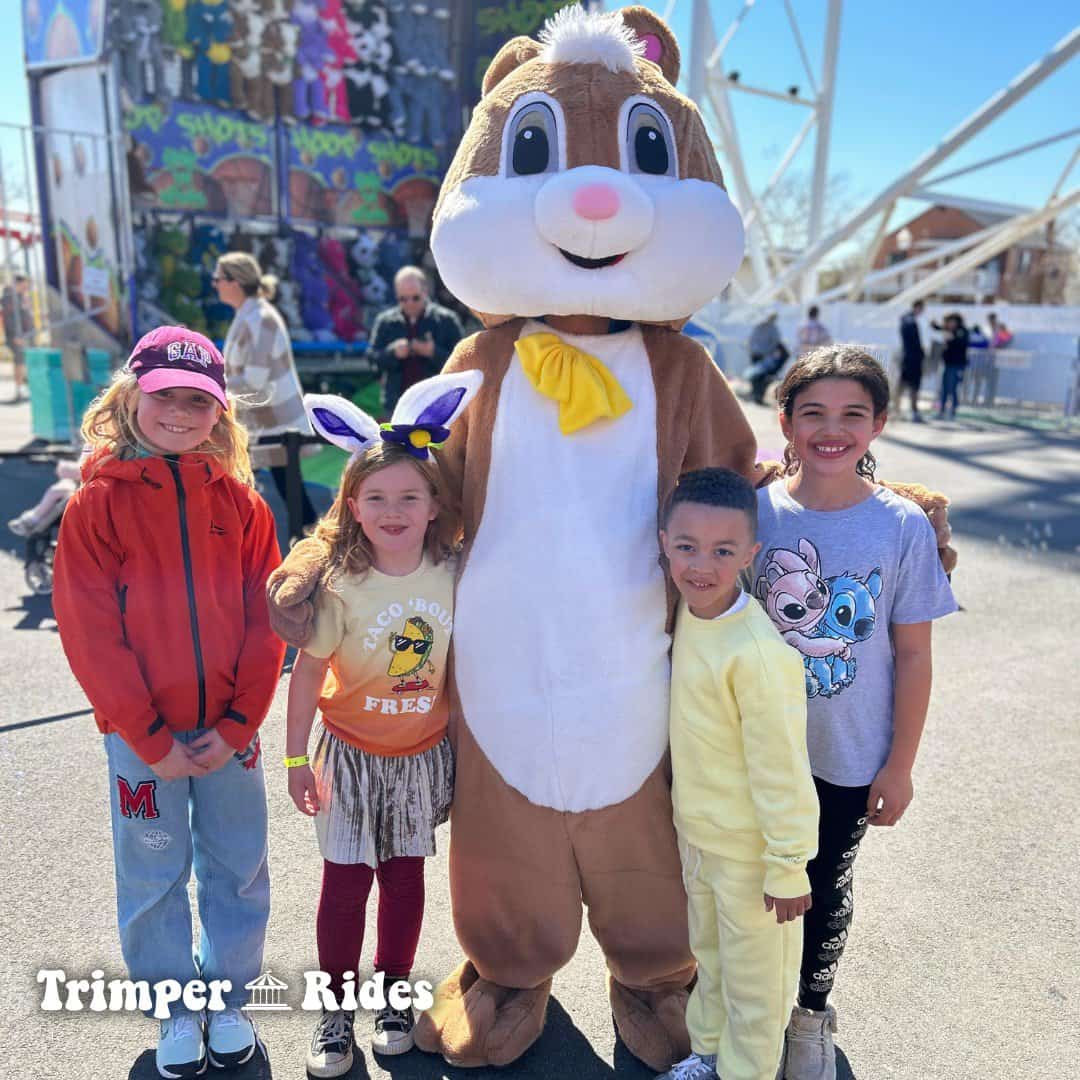 Hours of operation are subject to change. All park events are weather-dependent and wristbands can be purchased at the park or online. Stay up-to-date on changes to schedules and all events by visiting https://www.trimperrides.com/events and following us on Facebook and Instagram.
Visit Trimper Rides of Ocean City and share lasting memories with family and friends season after season.
###
About Trimper Rides of Ocean City
Trimper Rides of Ocean City is a Maryland amusement park enjoyed by generations over the past 129 years. Trimper's is affiliated with Windsor Resorts Inc. which also operates Marty's Playland and the upcoming Inlet Village, employing 200 workers each year. The Board of Directors includes Wendy Delamater, Wendy Dibuo, Bill Hopkins, Laura Minker, Scott Savage and Chelsea Trimper.