Each year we invite our readers to chime in and tell us which are the best places in different categories. The categories range from Boardwalk Stands to Bars. One of the most contentious categories tends to be "Seafood" because people are so passionate about it. What follows is an accounting of who is leading the Best of Ocean City voting in the various seafood categories. These leaders are not carved into stone, though.
People love more than the crab cakes at the Crab Cake Factory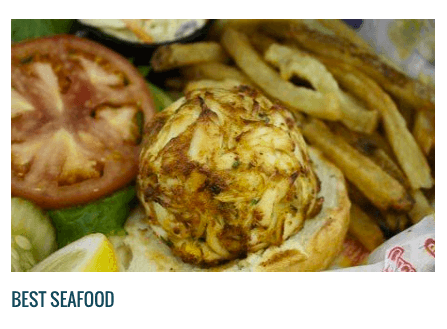 There are only a couple of percentage points between the first place Crab Cake Factory and the (technically second place) Shark on the Harbor. There are a bunch of popular restaurants that make up the the de facto second place category "Other." Phillips Crab House, the Crab Bag and Harpoon Hanna's all have about 14 percent of the vote. What sets the Crab Cake Factory apart, I think, is that they've caught people's attention on so many different levels and motivated them, that people are enthusiastic about them winning.
Check out the crabs in the Crab Bag
It is difficult to tell what sets the Crab Bag apart from its nearest competitor (Hoopers), but whatever it is sets this Ocean City eat in/take out restaurant apart by a mile in the eyes of Ocean City diners. It very well could be the equal emphasis the Crab Bag puts on the eat in/take our aspect of their business that gets people excited. They have a bunch of different crab feast options laid out on their menu and they truly seem to be excited about crabs. The other crab houses include Phillips, Higgins and On the Bay but they're all running way behind even the "other" category.
No competition in the crab cake department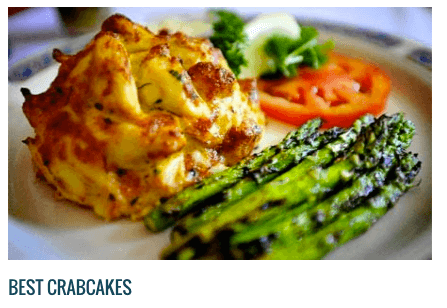 With more than 47 percent of the vote (at this writing) it seems as if the Crab Cake Factory will be unstoppable. True, since this is a popularity contest, it could be that people just are more passionate about the Crab Cake Factory than they are about any other restaurant. But what makes you passionate about a restaurant more than the excellent food and service? Other participants are popular restaurants as well. Coins, for example, and OC Fish Company are popular and excellent restaurants with substantial followings. Still, they only are sharing about 20 percent of the vote with a one digit smattering going to Phillips and Crab Alley.
People like Blu, but they love Harrison's Harbor Watch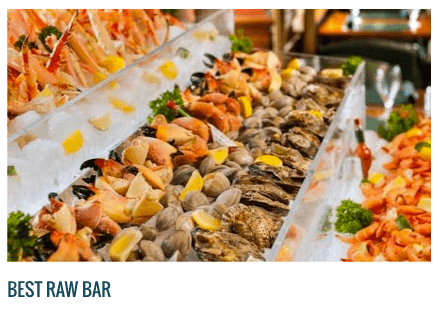 If you've ever been to Harrison's Harbor Watch, it is easy to see why it is the most popular raw bar in Ocean City. There's ample seating and food and a great view. Something to consider, though, is that Blu has increased in popularity in nearly every category. Mostly, it has been a write-in contender in all of the categories we have considered so far, so it probably is a safe bet that a restaurant that popular probably also is worth the trip.