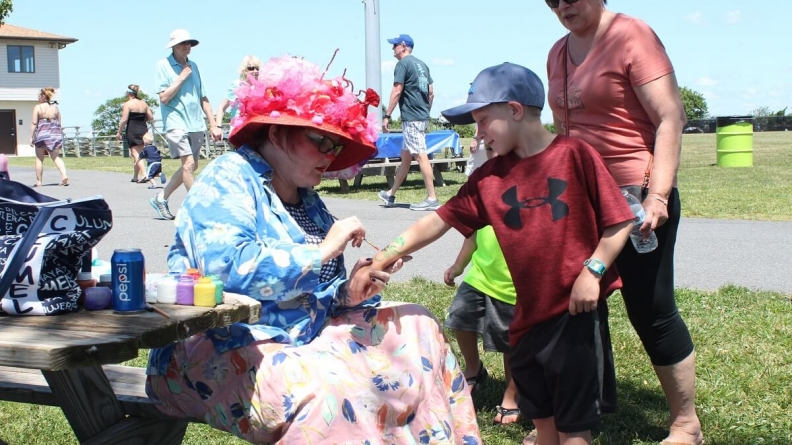 Taking in the atmosphere at Art's Alive
The city's annual arts festival, Art's Alive, is an incredible opportunity for local artists to showcase their work. It's also an opportunity for art lovers to peruse a diverse market of paintings, prints, sculptures, jewelry and pretty much anything artistic under the sun. In addition to the wares, there's also food, wine and beer, live music and, when the weather's nice, scenic strolls through Northside Park.
The 17th two-day festival happened last weekend, so BL and I spent our Saturday walking around the park, taking pictures (him) and wishing we had put on sunscreen before leaving the house (me). Still, it was a great time and no amount of harsh UV rays could keep us from inspecting each tent like a couple of big wig art dealers.