By Logan Dubel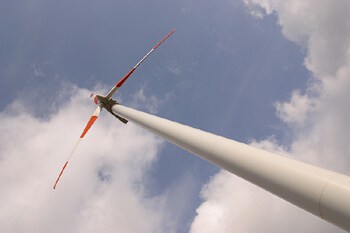 When visitors arrive in Ocean City, they expect waves, whales and wind. However, a different kind of wind — offshore wind development — continues casting more than the occasional ocean breeze across the Eastern Seaboard as state and local officials question potential impacts.
Concerns over the effects of wind surveys and development on aquatic ecosystems reached a fever pitch in recent weeks, particularly in New Jersey. This follows more than 30 reported whale deaths since December, including one on nearby Assateague Island in January.
Combatting Mammal "Misinformation"
Despite the unusual deaths, the National Oceanic and Atmospheric Administration (NOAA) insists any link between whale fatalities and wind development would be false.
"At this point, there is no evidence to support speculation that noise resulting from wind development-related site characterization surveys could potentially cause mortality of whales, and no specific links between recent large whale mortalities and currently ongoing surveys," NOAA posted on its website.
David Wilson, the Maryland development manager for US Wind, said his team always conducts surveys with caution and characterized claims of ties to whale deaths as "misinformation."
"We did surveying (off the coast of Ocean City) until May 2022, but our surveys are innocuous. The sonar (technology) that we use isn't harmful to whales and dolphins," said Wilson, who also previously oversaw the Maryland Coastal Bays Program. "The science on this is really good. I know some legislators have said this needs to be studied more, but this has been studied to death."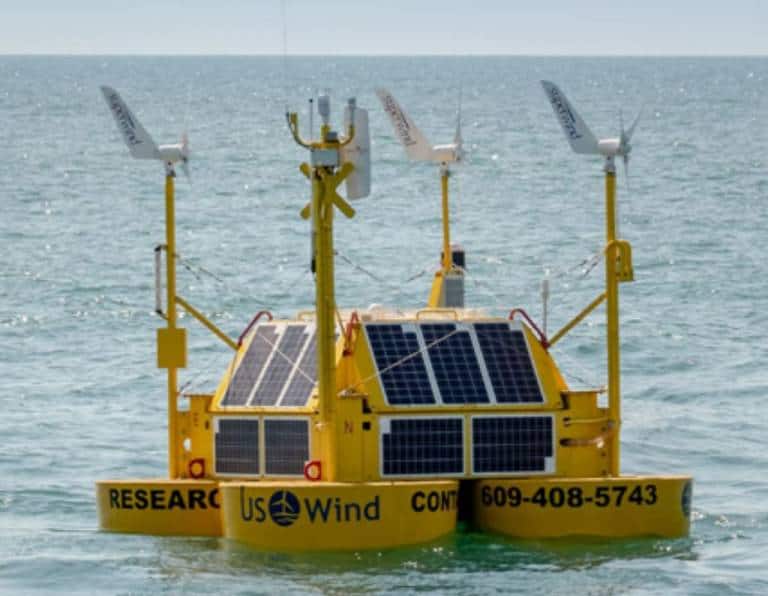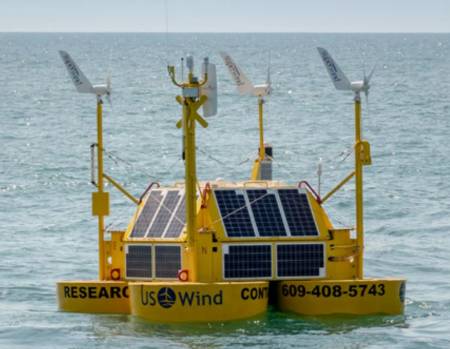 Still, rising whale deaths concern environmental groups, including the Marine Mammal Commission. The organization issued an update in response to the whale mortalities, which have steadily increased since 2016. While emphasizing no links to wind development, the organization reported in February that 40% of humpback whales discovered this winter showed signs of entanglement or large vessel strikes.
Ocean City Mayor Rick Meehan, who previously voiced concerns after the Assateague whale discovery, expressed confidence in experts when asked about his latest perspective.
"The Town of Ocean City is not opposed to offshore wind development. We only ask that it be done responsibly," Meehan said in an email to OceanCity.com. "If there are environmental concerns, they should be addressed, not just bypassed or ignored. If these concerns are unfounded, then at the very least, the proper environmental agencies have been consulted, and the proper studies have been conducted."
How the Wind Blows Next
Although all aim to protect marine life, another disconnect plagues the future of the turbines.
Meehan and Ocean City previously urged developers to consider safeguarding the resort's oceanfront views for as many miles as possible while still meeting clean energy goals. But recent plans, which could see the turbines operating by 2025, indicate their construction as close as 11 miles to shore — a plan to which Meehan objects.
"We support clean energy initiatives but not at the cost of destroying the view shed off the coast of Ocean City," Meehan said. "Everything the state wants to accomplish — production of clean energy, economic benefit, and potential jobs that will be created — will still be accomplished if the turbines are located further off of our coast."
Instead, Meehan suggests limiting the over 900-foot wind towers to at least 20 miles offshore, citing successes in Virginia and North Carolina.
But Wilson said both contractually and environmentally, moving further out to sea proves a poor option.
"We must fill the lease area to as close as 11 miles to meet the contractual obligations in the energy credits we purchase. It's not financially possible to only put turbines in the eastern section of the lease area," Wilson said. "Moving east would put us into shipping lanes and is also where the majority of whales migrate."
Once completed, Wilson said the roughly 76 total turbines could deliver power to 20% of Maryland's homes — a feat that Governor Wes Moore sees as a success.
"Maryland will quadruple the amount of energy produced by offshore wind from about 2 gigawatts to 8.5 gigawatts of power, which is enough to power nearly three million homes," said Carter Elliott, Governor Moore's press secretary. "This will move Maryland forward to achieving the administration's goal of 100% clean energy by 2035."
The turbines will undeniably offer a greener power source, but the question of distance may be a simple difference in palette.
"People are looking forward to seeing the turbines offshore as they are quite beautiful and a sign of progress," Wilson said. "If you've seen them in Europe they are spectacular. Nevertheless, I understand everyone has a different subjective viewpoint."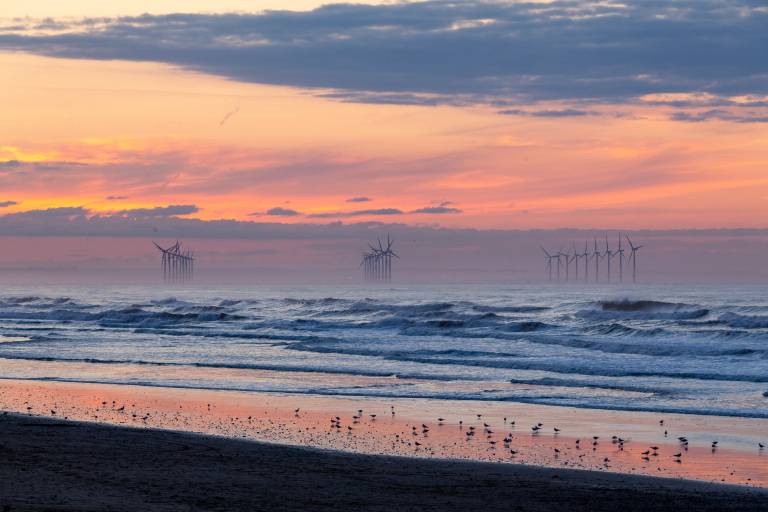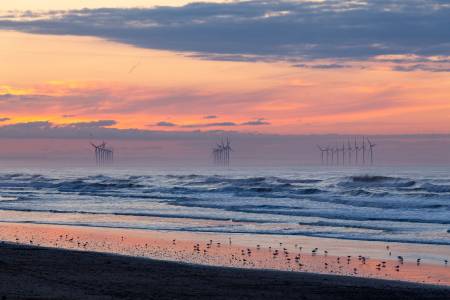 But that contrast in taste could hurt property values, according to Meehan. As development pushes onward, the mayor continues doubling down that unobstructed views and clean energy can co-exist.
"This will destroy the irreplaceable view of the horizon off our coast forever. The sunrise will never look the same," Meehan said. "This does not have to happen. The state should be in control of our future, not US Wind."