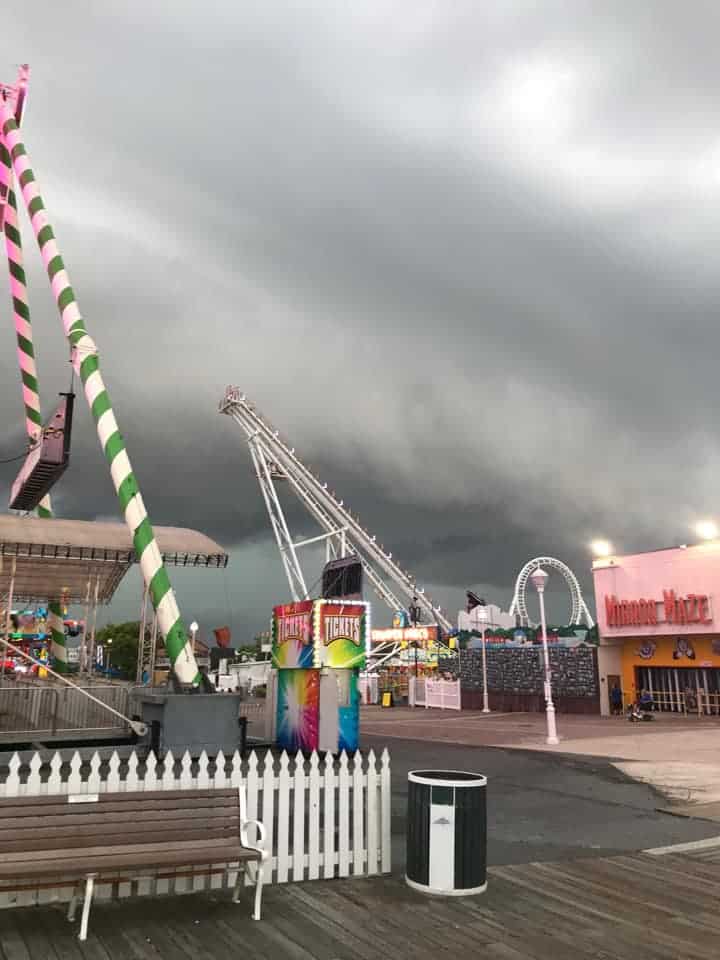 Ocean City should have fabulous weather for Labor Day weekend.
OCEAN CITY, MD – (September 1, 2021):   Ocean City Emergency Services and the National Weather Services, Wakefield, is closely monitoring the remnants of Hurricane Ida. Currently, effects of the storm are expected to be in the Ocean City area beginning the afternoon of Wednesday, September 1 through the early morning of Thursday, September 2.
Stay on guarded beaches
Gusty winds of 25-30 mph are expected, with gusts reaching as high as 50 mph. Based on the current track, Ocean City could see 1-3 inches of rain and minor flooding. The potential for tornados across central and eastern Maryland is possible this afternoon into tonight. Strong winds and large waves will also create hazardous marine conditions. Beachgoers are reminded to swim only when the lifeguards are on duty. Residents are encouraged to begin securing outdoor furniture, grills, and waters vessels and prepare for power outages.
The Town of Ocean City will be posting storm related information on various websites, social media outlets and through the Emergency Alert system.  In an effort to keep citizens informed with the most updated and accurate information, the Town of Ocean City will be posting storm related information on the following outlets:
The Town of Ocean City's Emergency Services personnel will be working closely with local and state representatives to provide citizens with timely, accurate and essential information before, during and after the storm.  Citizens are encouraged to Know Your Zone and Division and be prepared for any impact the storm may have on Ocean City.  To begin preparing, citizens should build an emergency kit and make a family communications plan.  For more information regarding storm preparedness, please visit: http://www.ready.gov/hurricanes.
###