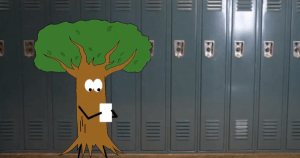 The story of an Alabamian's first trip to OC.
On January 31, 2018, I received an email from FilmFreeway informing me that my small animated short, Two by 4, had been accepted into a new festival, Ocean City's second annual film festival. My first thought when opening the email was, "Where in the world is Ocean City and what kind of pretentious place names itself after the beach?" I clicked on a few links and that's when I landed on OceanCity.com and first began to learn about the boardwalk town. After a few minutes of reading the various articles, I had decided that I had to check this place out for myself, and I am so glad that I did.
The varying people I met in Ocean City all wanted to know, "How is Ocean City different from Alabama?" and from my first night in Ocean City, I knew the answer: the people. The people in Ocean City are some of the nicest people I've ever met in my life, and how could someone not be, being in a town surrounded by beautiful saltwater?
On top of overall kindness, the service industry in Ocean City is some of the best I've ever seen. As a manager of a fine dining restaurant in Alabama, I expect excellent service, and I got it from every bar and restaurant I visited in Ocean City. I don't have enough time to list everything I did in Ocean City, but I will talk about my favorite spots, and why my southern perspective made them particularly interesting to me.
This was one of the best restaurants I ate at in OC. The food was perfect, and I was a little upset about the fact that Alabama is closer to Mexico, yet I'd never had a house-made tortilla before. They were incredible. The chips and salsa are far worth the three dollars, and if you like spice, they have a house-made hot sauce that'll make you sweat.
On top of the food being amazing, I had my first OC staple at Mother's — the all popular Orange Crush. I had starting talking to some women sitting next to me at the bar, and when they heard I had never partaken in an Orange Crush, they bought me two, each prepared differently: one prepared to have less calories, and one the normal way (the normal way was better). These women jokingly mentioned to the bartender that I had never had an Orange Crush, and he responded by buying me a grapefruit crush!
In short, Mother's Cantina has amazing food, amazing bartenders, and amazing drinks. Great place to try your first Orange Crush!
The only real knowledge I had of Maryland before this trip was crabs. I was told that crabcakes are better in Maryland than anywhere else in the world, and I would say those people weren't wrong. We have crabcakes in Alabama, but we make it southern. Our crabcakes are prepared with corn bread and vegetables mashed in, such as celery or onions. I always thought they were okay, but I was never in love with it. A Maryland crabcake, however, was not like that. It was just crab squished together and cooked, and I loved everything about it. I was alternating my bites as I ate it. One bite with the house-made tartar sauce, one bite of just crabcake, and one bite with some extra Old Bay on top. This was my first time hearing of Old Bay, and after this, I put it on everything I ate for the rest of my time in Maryland.
The Crabcake Factory is a must for anyone from south. On top of their cakes, their Bloody Mary was unlike any I've had in the south. They rimmed the glass with Old Bay and threw a skewer of shrimp in it! Another important part of anyone's itinerary.
Horizons is the name of the restaurant located within the Clarion Resort, and this was where I had dinner on my last night in OC. I ordered a half-pound of steamed shrimp and another half-pound of steamed crab legs, and I had no idea what to expect. In Alabama, all our seafood has a Cajun influence, meaning we boil it in heavily spiced water. I had never had steamed seafood before. Both the shrimp and the crab seemed juicier than boiled and all the spices were caked on the shell, rather than getting boiled through the shell. It was definitely new to me, and I ate the entire pound of meat.
The most impressive part of both Horizons and Breaker's Pub was the view. The entire eastern wall is a window that looks out over the ocean. It was stunning, and the perfect way to eat sea creatures is obviously to stare at their house while you violently break them open.
To recap, a must for every southerner visiting OC are Orange Crushes, Old Bay seasoning, crabcakes, steamed shrimp and crab.
There is one last thing that every Alabamian needs to see in OC, and that thing is the Atlantic Ocean. The Atlantic Ocean is very different than our usual beach destination in the Gulf of Mexico. I only made it two steps onto the beach before pulling out my phone and sending pictures back home of the not-white sand. I've never seen sand that wasn't painfully blinding when you walk onto it. The other big difference is the cold water, rather than the usually warm water of the Gulf. In the summertime, when Alabamians go to the beach, we don't cool off when we get in the water. We bear the heat until we have to go inside to actually cool off.
I had never really considered how people in the north vacation, but all and all, we aren't that different. You guys have Jersey Shore; we have the Flora-Bama Line. It's the small things that make a huge trip like this interesting and memorable. I will never forget my experience in OC, and believe that every southerner should make the trip up there in their lifetime.