Ocean City restaurants with spectacular views are easy enough to find, if you take the time to look. These are places where the view is as important an aspect of the restaurant's offerings as the food. While this list isn't exhaustive, it is the shortlist we were able to come up with that ran the gamut of bayside, oceanside, uptown, downtown and even West O. We're sure we missed a couple so feel free to let us know in the comments.
Seacrets
The restaurant with one of the most diverse dining experiences around. In addition to all the different places to sit, indoors and out, and all the people watching available, Seacrets has started making its own spirits, tailored to its drink menu.
Fagers
I don't know if there's anyone left who doesn't know about the sunsets at Fager's Island, but every day they play the sun down to the 1812 Overature, which the bar staff sets by hand.
The Angler
This Ocean City favorite has nooks and crannies galore for you to relax and watch the sun go down or watch the ships come in. The only thing better than a great meal is a great view to accompany it.
Lenny's
In addition to the view, Lenny's at the Clarion has live entertainment all summer as well as a place to drink with your feet in the sand.
Harpoon Hanna's
Add the friendly service to the seclusion provided by being set way back on the bay, and Harpoon Hanna's is an easy uptown choice for sitting and looking.
Macky's
Macky's encourages alternate side of the bay parking. It also cuts way down on the lines…
Backshore Brewing Co.
Slide behind the wheel of a bus that isn't going anywhere and enjoy people watching on the boardwalk with an afternoon snack and a beer brewed fewer than 50 feet from where you're drinking it.
Mad Fish
Enjoy dinner and drinks on the Harbor either out in the sun or in the shade of the first-level deck. Mad Fish Bar & Grill, new in the summer of 2018, gave the old seafood spot a fresh, modern feel, not to mention a menu full of delicious, fresh fare.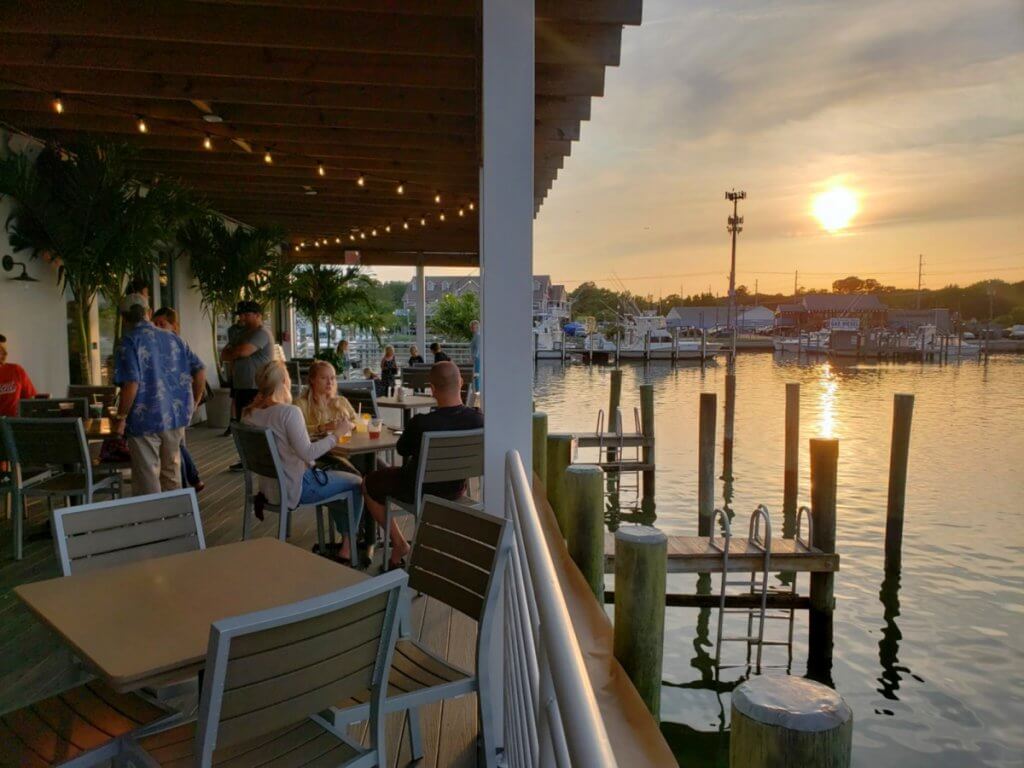 Ropewalk
One of the best-kept secrets in the transition between mid- and uptown Ocean City, the Ropewalk has terrific food as well as fantastic views.
This post was updated on Nov. 15, 2018, because while OC Fish Co. no longer exists, Mad Fish has since taken its place. New restaurant, same great view! — ed.