You may be thinking of planning a beach wedding in Ocean City, Maryland. However, you may live hours away, or you may have no idea where to begin. This article will give you a few quick steps to start the process.
1. HIRE A WEDDING PLANNER
Planning a wedding can be exciting but also stressful. With so much to do, many engaged couples turn to wedding planners for help. The benefits of hiring a wedding planner far outweigh the cost. With Sunny Beach Weddings the planning services are included free of charge when you book one of their beach wedding packages.
At Sunny Beach Weddings, we help couples plan the beautiful and memorable beach weddings. Whether you are planning to elope, or planning a wedding with 100 guests or more we can customize a beach wedding package for you. All of our packages include custom ceremony planning, a wedding officiant, filing of your marriage license, one hour of wedding photography, portrait posing, downloadable high-resolution image files, and city permitting assistance. We also provide a variety of la carte services that can be added to any of our packages.
2. SET A DATE FOR YOUR WEDDING
If you're hoping to get married in Ocean City, we recommend planning your wedding during the months of April, May, September, or October. These off-season months bring cooler temperatures, more affordable accommodations, and greater privacy during your ceremony. During the summer months, the weather can be a little uncomfortable and the beaches are filled with people. We can still accommodate a beach wedding in the summer, but it must be in the evening or early morning.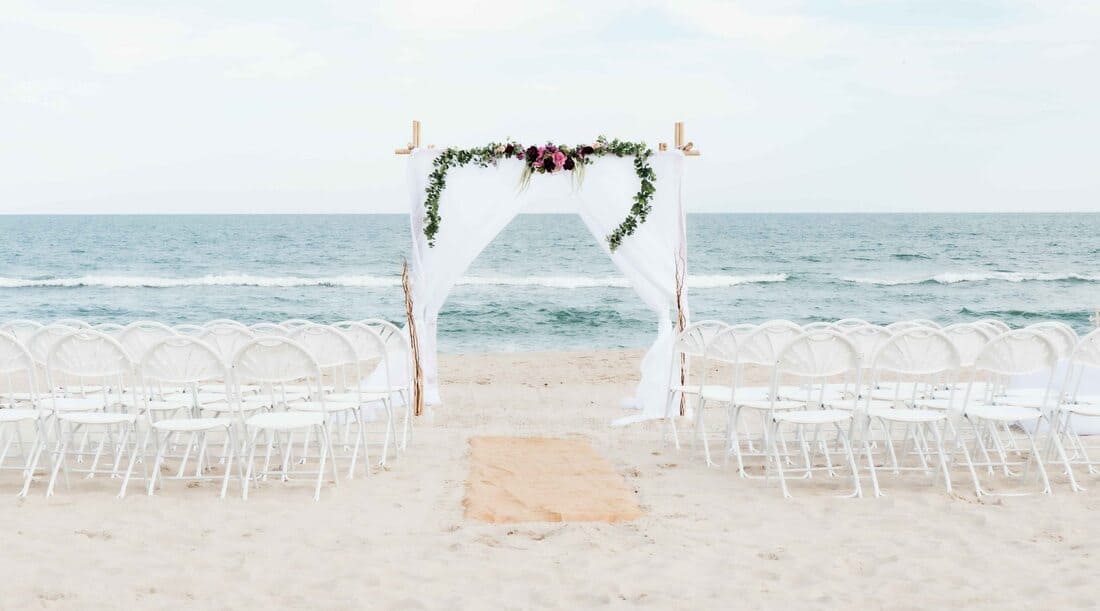 3. CHOOSE A WEDDING VENUE
Whether you choose to get married on the beach or at a local venue, deciding where to have your ceremony and reception will likely be one of the first decisions you have to make. Being a beach town, we can't deny that the beach is our favorite location for wedding ceremonies in Ocean City, MD. With the waves gently crashing behind you and the sand beneath your toes, the beach makes for a breathtaking ceremony setting. If you choose to have a beach wedding, there are plenty of wonderful reception venues throughout town. We collaborate with over 15 venues in Ocean City alone and we would be happy to share our recommendations with you. Worried about the rain? We will connect you with a venue that will provide a backup plan in case of inclement weather.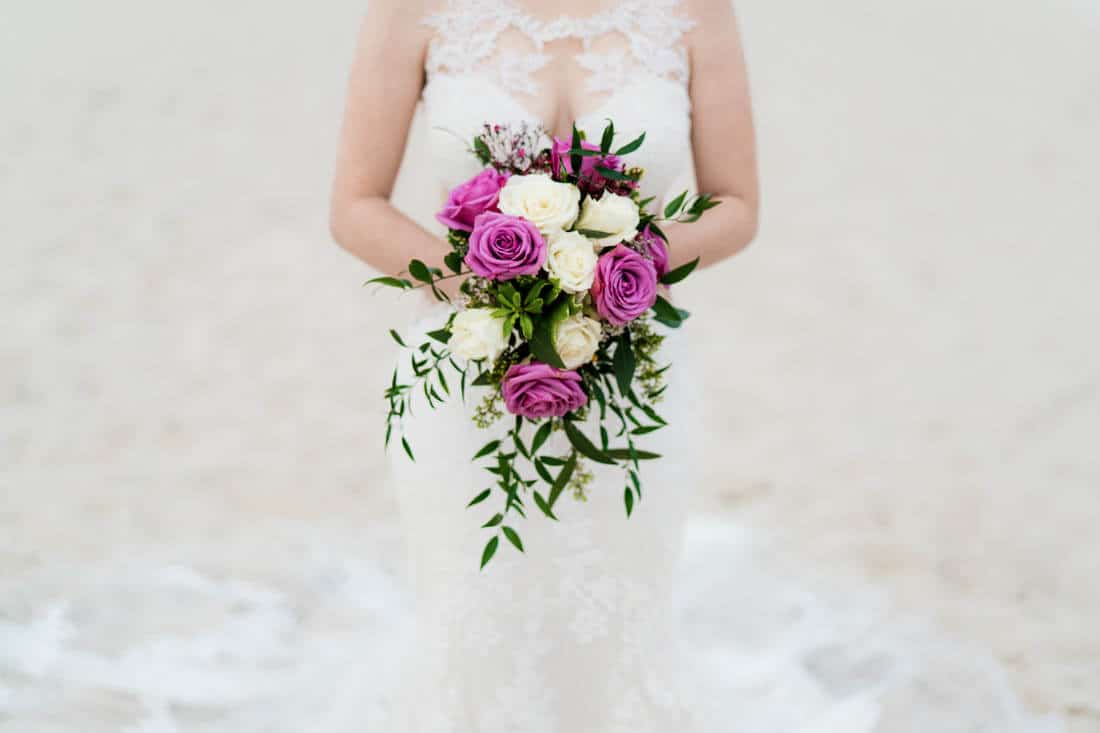 4. SHARE YOUR WEDDING VISION
Once you've chosen your wedding venue, that's when the fun begins! The next step in the planning process is choosing an aesthetic and setting a tone for your wedding. Do you prefer a traditional wedding? Something a little more casual? Whatever your preference, we can help you take the vision you have for your wedding and transform it into a reality. We love partnering with couples to understand their unique personalities and plan a celebration that truly reflects their style as a couple. From writing your own vows to incorporating a sand ceremony, we love to dream up ways to bring your love story to life.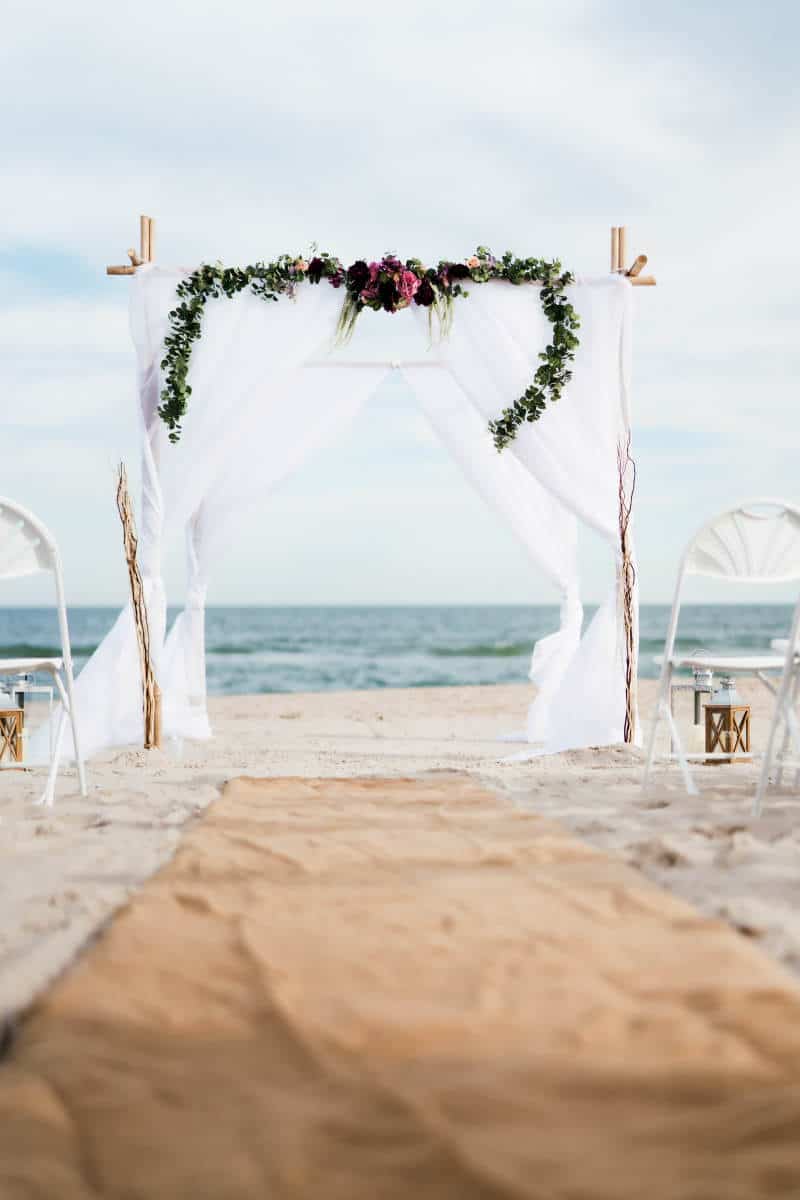 5. SELECT YOUR WEDDING VENDORS
To bring everything together, you'll need to select a team of vendors that can help make your vision a reality. You'll need to hire an officiant, photographer, florist, caterer, and more. Since you've already started working with a wedding planner, they should be able to help you through this process. When you work with Sunny Beach Weddings, you can check many of these vendors off your list. We provide you with an officiant, photographer, videographer, DJ, and even decor items for your ceremony. When it comes to other vendors, we're happy to recommend you to some outstanding vendors in the area, including hotels and caterers.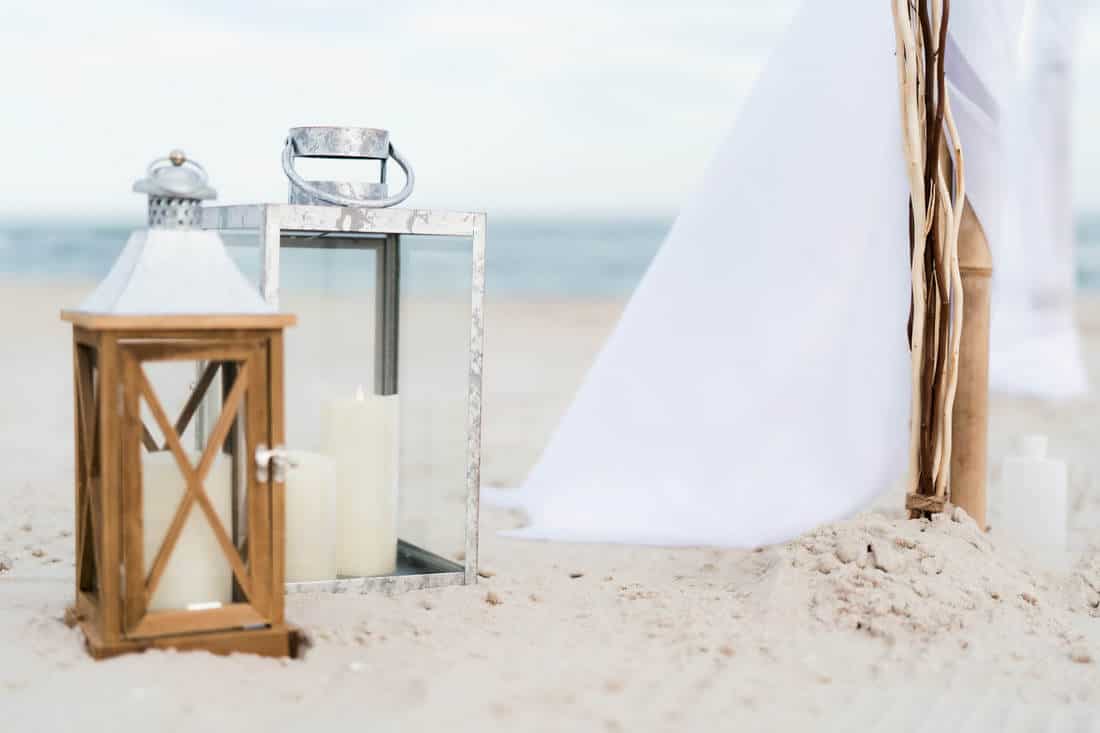 6. GET YOUR MARRIAGE LICENSE
Your day is quickly approaching! After the majority of your planning is done, it's time to get your marriage license. If you're planning to get married in Ocean City, Maryland, you'll have to obtain a marriage license from the CIRCUIT COURT CLERK'S OFFICE IN WORCESTER COUNTY, MARYLAND. You can also print the non-resident marriage license affidavit form for the State of Maryland. Although you must obtain your own marriage license, after your wedding, our officiant will file the license with the county on your behalf.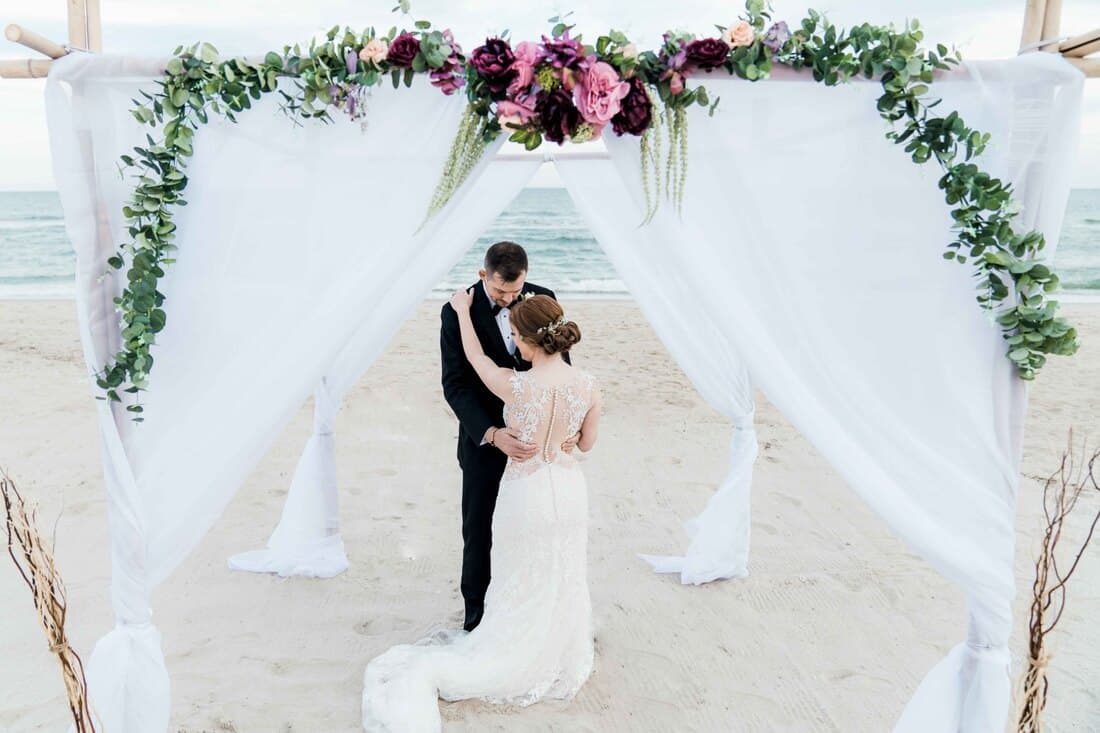 7. GET MARRIED AND CELEBRATE!
And finally, it's time to make it official! This special day signifies just how far your love has come and marks the beginning of an exciting new season in your life. Once all the planning is done and the big day is finally here, we'll jump into action to ensure everything goes off without a hitch. All you have to do is soak up every moment and enjoy the magic of the day. And of course, celebrate this exciting milestone in your life. Congratulations!