Did you know that Worcester County, home to Ocean City, MD, does not recycle plastic bags? Any idea why they wouldn't?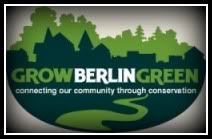 Join Grow Berlin Green to learn about why this is a problem and how you can be part of the solution. A petition, the Maryland Bag Bill, has begun to help Worcester County understand why recycling a plastic bag is beneficial.
The Wicomico Environmental Trust, along with Grown Berlin Green, will be presenting the film "Oceans of Plastic" to drive the importance of recycling plastic goods. The film will be shown at Salisbury University on Tuesday, February 1st from 7 to 9:30 pm in the Henson Building, room 103. Light refreshments will be served at the event.
Come to watch "Oceans of Plastic" and see how you can make a difference in the Ocean City area. Plastic bags endanger wildlife, pollute our beautiful waterways, and fill our landfills. Why not recycle them and help our environment?
For more information about this event or about Grow Berlin Green, email growberlingreen@hotmail.com. Grow Berlin Green is a nonprofit organization based out of Berlin, MD that encourages eco-friendly decisions. Hope to see you at Salisbury University for this green event!