(May 2, 2014) More than 250 arts and crafts vendors from across the country are busy serving thousands of customers at the inlet, where Ocean City's 24th annual Springfest kicked off yesterday and continues through Sunday, May 4.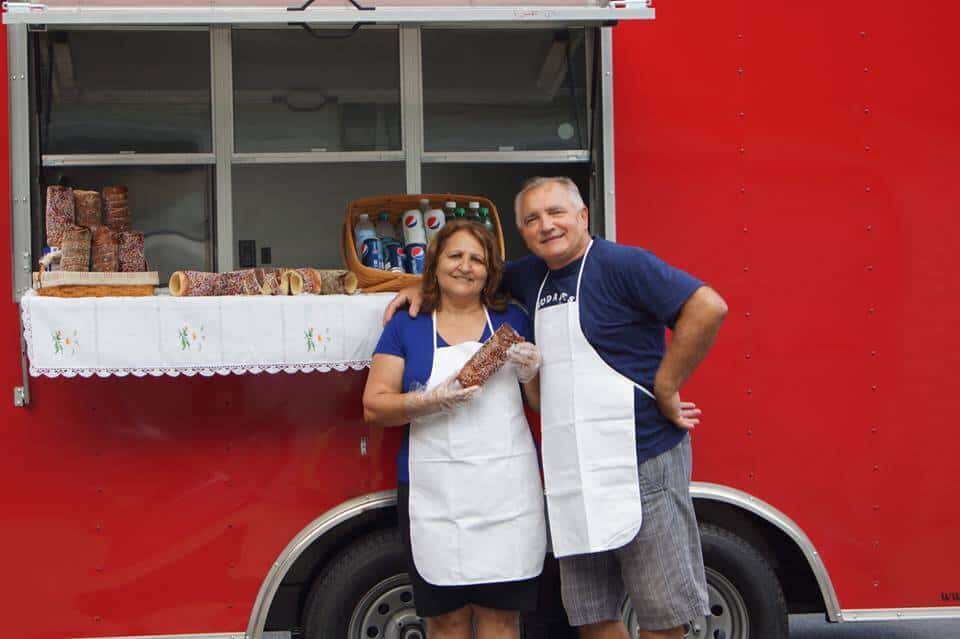 Each year, the festival launches Ocean City's summer season with four days of food, music and shopping, all free to the public.
"It's lots of fun. The music is great, sales are great, people are great," said Springfest veteran Merrianne Nichols, who returned for her 22nd year to sell garden flags, braided rugs and outdoor mats at the Nichols Enterprises booth.
The Dover, Del., native said the atmosphere at the beach and the selection for shoppers keep visitors coming back by the thousands each year.
"The quality of the vendors is always very good. It's just a festive atmosphere," she said.
Lydia Green, who is returning for her second Springfest this year, agreed the draw is "a combination of the quality of the show and the way it's run."
Her booth, Vibration Technologies fitness systems, features four machines for festivalgoers to try out. Those who like the product can order one on site and have it delivered to their door, she said.
"People like to see things that are unique and different," and that's what they'll find at Springfest, Green said.
From jewelry and candles to photography, clothing, pet accessories and more, there are myriad goods to browse across the vendor tables.
"If you've never been to Springfest, you can really find anything, no matter what your taste," said Jessica Waters, communications manager for the Town of Ocean City. "There's really, truly a mix of anything. It offers so much for so many people"
Festivalgoers don't come just for the merchandise, though. Springfest also dishes up dozens of food vendors and gourmet tables each year, bringing fare from Eastern Shore classics like crab cakes to North Carolina barbecue, funnel cake, pizza and a variety of ethnic dishes.
"The food is one of my favorite parts of the whole festival," Waters said. "Most people that come are really looking for that Eastern shore delicacies — the crab cakes and the Boardwalk fries."
But visitors will find a number of dishes at Springfest, from healthy salads wraps to an Eastern European dessert dating back centuries.
Chimney cakes, as the hollow treats are known, are traditional sweet pastries that come with an array of toppings from sugar and cinnamon to coconut and sprinkles, owner of Chimney Cake Express Tibor David said.
He's bringing his desserts from Laurel, Del., to Springfest for the first time this year.
"People love it," he said of the treat.
And with a good weather forecast, Tibor predicts "it'll be a great event."
"A visitor to town has the opportunity to enjoy the food tent, the entertainment, the whole festival atmosphere, in addition to the beauty of Ocean City itself," said returning vendor Gail Paolino, who owns New Jersey-based, hand-painted clothing company Daffy Dills.
"The people who run the festival are top-notch," Paolino said. "We always know that every possible thing will be done to make it a great weekend."
Springfest runs today and Saturday from 10 a.m. to 10 p.m. and Sunday from 10 a.m. to 6 p.m.
Because parking is limited in downtown Ocean City, the city will offer shuttle buses to and from the West Ocean City Park and Ride on Route 50. For more information about the shuttle service, call the Ocean City Transportation Department at 410-723-1606.
For more information about Springfest, call 800-626-2326 or visit www.ococean.com/springfest.