The Delmarva Peninsula is home to one of the greatest wave riding communities on the entire East Coast, and boasts some of the best waves on the Atlantic seaboard.  Typically, when you think of great surfing you think of California, Hawaii, Costa Rica, or even Florida. Over the last few years, however, our shores have received national publicity due, in large part, to spectacular photography that has highlighted how tremendous our waves and surfing conditions can be.  While the Delmarva coast may not be as consistent as some of the previously named surfing epicenters, wave riding conditions along Ocean City, Assateague, Chincoteaguse, and the Delaware beaches can be as "world class" as it gets when all the stars a line.
Our beaches have produced two of the most successful professional wave riders ever from the East Coast- Brian Stoehr and Jay Reale- along with a number of other incredibly talented and notable surfers as well. Why?  Maybe there is something in the water.  Maybe it's the impressive surfing culture.  Or maybe it's a combination of many factors. Regardless of the reason, we are proud to say our slice of paradise has contributed greatly to the world of wave riding and helped move the sport forward.
When talking about surfing, many people forget what the sport actually encompasses.  Surfing, by definition is "the art of riding waves" and the sport is is all about having fun by enjoying and understanding the ocean.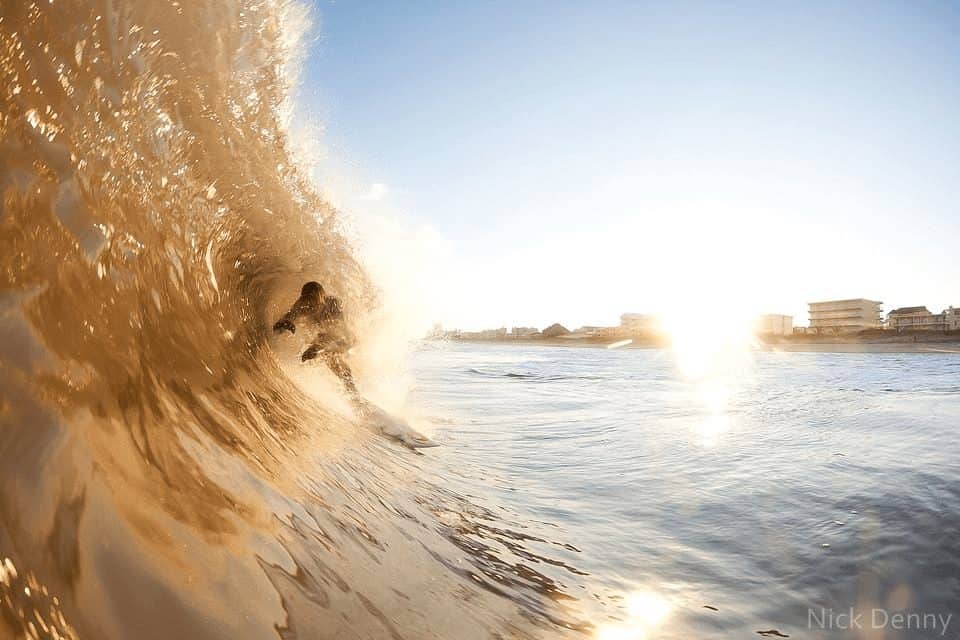 A common question asked when speaking of wave riding on Delmarva is "who is the best surfer?"  When you ask pros like Reale, Stoehr and other skilled riders, the answer is similar- the best surfer is the one having the most FUN and the one that fully embraces the meaning of the sport.  If you've never surfed off the Delmarva coast, our pros and hobbyists are all in agreement that you are truly missing out.
From big barrels to small swells, and from surfing and bodyboarding to skimboarding and paddle boarding, Ocean City and the surrounding Delmarva Peninsula is home to as fine a surfing culture as you will find; and, it's hard to argue, when the waves get good, they are some of the East Coast's best.
But don't just trust the pros and locals who surf here year round- check out the OceanCity.com Surf and Watersports Section for surf conditions, information, photos, and advice, then paddle out and experience our waves for yourself!