Each December, something magical happens.  Prior to Santa's annual journey around the world to deliver Christmas cheer to children, he can be found in cities around the world spreading holiday spirit of another kind to adults.  Of course, we are talking about the international extravaganza known as SantaCon. Delivering presents around the globe may be a job for a single Santa, but the worldwide phenomenon that is SantaCon requires the participation of thousands of Santas, or at least people dressed as the jolly icon.
SantaCons take place all over the world.  Literally.  In fact, 327 locations across 45 countries host annual SantaCon celebrations where enthusiasts dress up as St. Nick and congregate at bars and other social spots.  Here in Ocean City, SantaCon started in 2011 when a group of friends, led by the mysterious "Sandy Claws," decided Ocean City was a perfect place to establish another chapter of this holiday tradition. Apparently Sandy Claws and his helpers were onto something because in just 2 years SantaCon OCMD has built a great relationship with the Town of Ocean City, and amassed a large, loyal following that now eagerly anticipates the event each off season.
SantaCon OCMD 4 will take place Saturday, 12/13/14 and will commence at 3pm  at the dead shark at the Inlet on the Boardwalk before heading to down  Wicomico Street with stops at Cork Bar, the Bearded Clam, and Pour House. From there, there's no telling where Santa's sleigh will lead him and his trusty followers, but, as the day wears on, Santa's presence will be felt all over Ocean City as a sea of red and white floods the town and spills out of the bars and into the streets.
SantaCon OCMD was founded to be a "goofy, fun time with friends," but it is also aimed at aiding the local community.  The presence of hundreds of bar hopping Santas helps bolster the local economy during a time when the town is void of, or free from, depending how you look at it, tourists. As always the organizers of SantaCon encourage participants to be as charitable as the guy they are impersonating.  To embrace the spirit of the season, Sandy Claws and his elves will collect cash for a 50/50 raffle to benefit the Assateague Coastal Trust as well as donations for the Worcester Country Humane Society (see below for the humane society's wish list).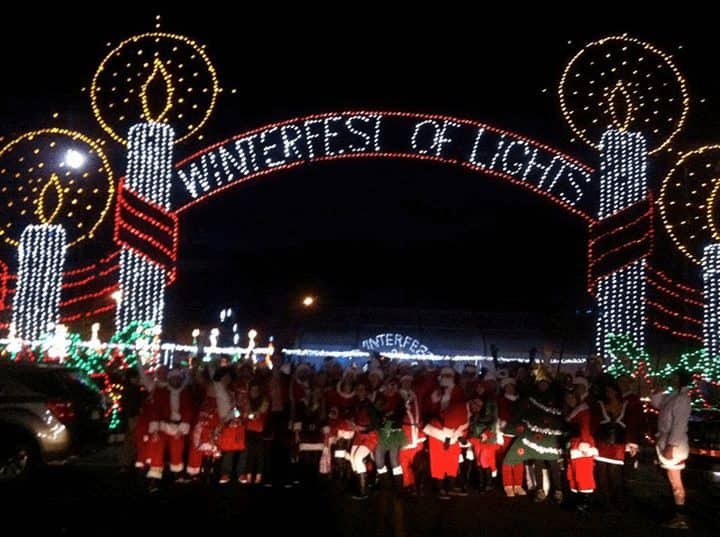 If you love the holidays, donating to a good cause, bar crawls, Ocean City, or just enjoying great times with great people, SantaCon is a must attend event.
Important things to know about SantaCon OCMD:
–  Dressing up is not only encouraged, it's basically a requirement.  In fact, one of the most fascinating parts of SantaCon is seeing all the unique interpretations of Santa costumes at the initial gathering spot.  "Don't just go buy a Santa hat at the drugstore," urges Sandy Claws, "be creative." Party City offers a 15% discount for SantaCon.
–  The Clarion Resort is the official hotel of SantaCon and will be offering ridiculously reduced room rates for the event.  Call 410-524-3535 and reference SantaCon to get Friday and/or Saturday night accommodations beginning as low as $55.
– This year one SantaCon is not enough for the Ocean City area as "America's Coolest Small Town" in Berlin will be hosting its own version of the event on November 28. Details available here.
-For full event details, including guidelines for SantaCon, visit the Facebook event page.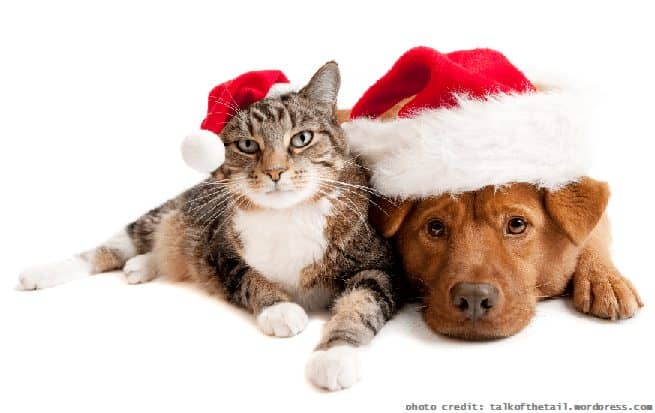 If you'd like to give to a pet in need this holiday season, here is the Worcester County Humane Society Holiday Wish List:
Purina puppy chow with no coloring
Purina cat chow or Purina naturals
Purina dog chow
Purina kitten chow
Mighty dog or Pedigree canned food
Friskies canned cat food
Small dog treats/cat treats Kitty litter (NON scoopable please)
Used blankets, quilts or towels
Toys Cleaning Supplies
Libman mops
Paper Towels
Brooms/dust pans
Toilet paper
Bleach, Dish Soap, Liquid laundry detergent
Cotton balls / Q-tips
Scotch Brite kitchen sponges
Band-aids
Contractor size trash bags
Kitchen trash bags