(Jan. 17, 2014) From serious self-improvements to lighthearted goals, resort merrymakers pledged many resolutions while they rang in the new year in Ocean City.
"I really want to try to be more forgiving this coming year," said Karen Vail, of Bishopville, over an early evening drink with her husband Rick and daughter Samantha at Galaxy 66 Bar & Grill on 66th Street.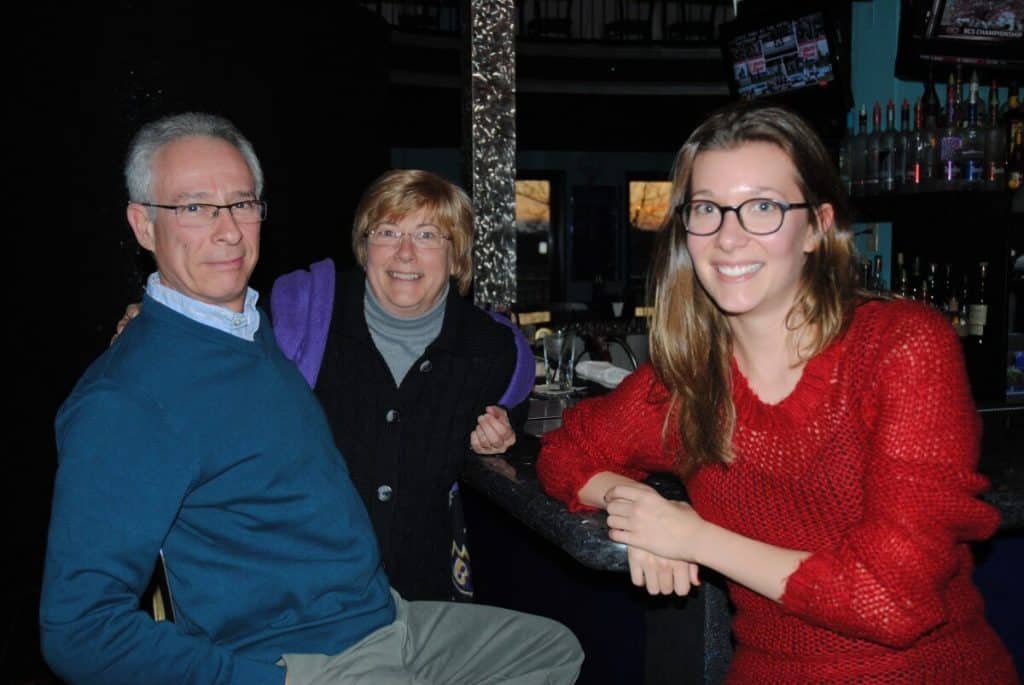 Across the floor, Ocean City locals Deborah Gully and Rachel Fiorello brought in 2014 together, with Gully pledging "to live every day anew" in the new year.
Fiorello is aiming to "be happy" and "have patience with people," she said.
At BJ's on the Water on 75th Street, Alyson Kiser of Fairfax, Va., shared the last hours of 2013 with her sons Josh, 12, and Brady, 8. The family has made a tradition of coming to the resort each New Years Eve, she said.
Josh's goal in 2014 is "to keep the Ocean Bowl Skate Park open year-round," he said.
His mother pledged "to stay healthy and find a man," to her sons' chagrin.
Many groups traveled from other parts of Maryland to celebrate the new year in the resort, including Vicki Johnson and almost 10 of her friends, from Baltimore, who were also among diners at BJ's.
Her 2014 goal was simple, "see more ponies," and she was delighted to learn that a volunteer group called the "Pony Patrol" really does exist on Assateague.
At BJ's bar, friends Kevin Cerd, Bryan Watts and Ryan Dougherty, also of Baltimore, had some trouble recalling their pronouncements for the new year.
"I had a resolution the other day, but I forgot it," Dougherty said before settling for  "shower more in 2014."
"I hadn't really thought about it yet," Watts said, noting he still had a few hours to devise a worthy goal.
At Seacrets on 49th Street, three sisters and their husbands, also from Baltimore, watched the last sunset of 2014 over the bay as they shared their resolutions and captured the moment on camera.
"I just want to be nice to people," Sally Gentry said.
"Fit in '14," her sister Melanie Morris resolved.
Joe Gentry's goal is to see marijuana legalized in Maryland in 2014, while his brother-in-law Tom Sloane's resolution is "to drink less." He pointed out that it was not yet 2014 at Seacrets.
Art Jackovics, of Fenwick Island resolved in 2014 to have his brother, who has been diagnosed with cancer, move from Myrtle Beach, S.C., to the area.
"I want to be a better person — to help other people," said Sandy Scitti, of Selbyville,  at Seacrets.
Ocean City local Wally Debord is aiming "to cut out some of my casino visits" this year, he said.
George Henderson, of Fenwick Island, volunteered as designated driver for the trip home from Seacrets that evening as part of his goal "not to get arrested," he said, "and so far I've been successful."