(March 7, 2014) Free-throw stars from the area's restaurants and bars will compete head-to-head Sunday, March 9, in Seacrets' annual "That basketball thing in March" shooting contest.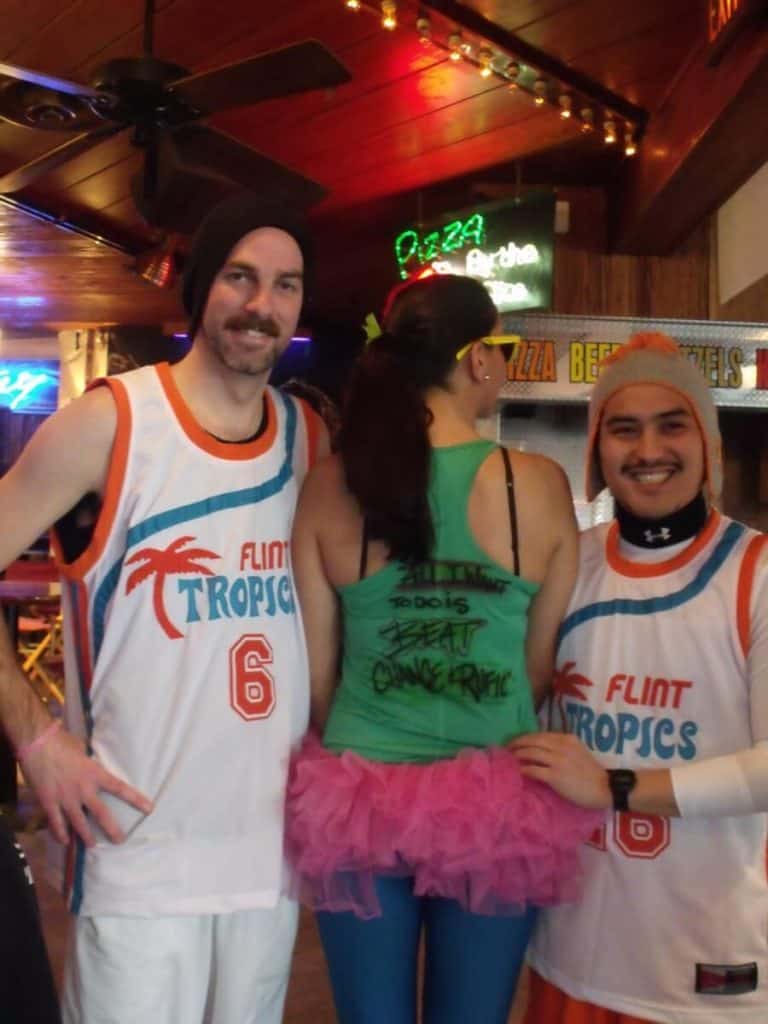 Members of the public are invited to cheer along with scores of the shooters' coworkers and friends at the event from 5-9 p.m., where a representative from each business will compete in the bracket until one winner reigns supreme.
There will be food and drink specials throughout the event.
"It's always a good time," said Ray Jackson Jr., assistant general manager at Seacrets and organizer of the tournament this year. "It's a way for all the different restaurants and bars to intermingle and come together and have fun."
So far, 16 teams have signed up a player to compete in the head-to-head contest. Buxy's Salty Dog Saloon, The Sand Bar, Kirby's Pub and Galaxy 66 Bar & Grille will be there, to name a few.
Pairs will compete head-to-head, each shooting 10 free throws, with the winner advancing to the next round.
The winner of the 2014 tournament takes home a trophy, bragging rights and a "bag of swag" filled with gift cards, beer, T-shirts and other prizes. Last year, Satellite Café earned the honors.
The contest began in 2010 when two managers at Seacrets "wanted to do an event to get all of the bars together," Jackson said.
"It's fun," he said, adding that shooters must not only be able to make baskets, but maintain that ability throughout a drinking event.
New this year, there will be a 50/50 raffle during the contest, with half of the proceeds benefitting Diakonia, which provides a food pantry and housing for those in need.
Attendees are asked to bring canned food donations for Diakonia, too.
Seacrets' doors open at 5 p.m. Sunday, March 9, for "That basketball thing," with the contest starting around 6 p.m. Restaurants and bars can register to play until 5 p.m. the day of the contest.
Call Seacrets at 410-524-4900 for more information.