Advertise with Us and
Get Your Ocean City Business seen by Millions
OceanCity.com's website and social media are seen by over 10 million consumers each year.
We can put your business in-front of these local residents and vacationers looking for information on where to stay, dine, shop and play during their stay in Ocean City.
10+Million
Targeted People Reached Annually
Advertising Opportunities

Be Seen
OceanCity.com, Ocean City Facebook, SeeOC Youtube, Instagram, Newsletter, Articles
Some of the ways you can advertise with us and reach millions.
Advertising Opportunities

Be Seen
OceanCity.com, Ocean City Facebook, SeeOC Youtube, Instagram, Newsletter, Articles
Featured Business
For maximum visibility, become a featured business on OceanCity.com and our social media channels.   We will strategically place your business in targeted areas designed to get your business seen by the people most likely to be interested.  Several levels and locations are exclusive to a single advertiser and are available on a first come first server basis.
We have different levels of visibility priced accordingly.  Contact us to discuss the options.
Email Marketing
Get an exclusive email campaign to our subscribers or be featured in our email newsletter.
Sponsor a Webcam
The Webcams are one of the most popular areas visited on OceanCity.com.  You can sponsor a webcam in a couple ways.
 If your business has an interesting area to install a webcam and a strong wifi signal or direct wired network access we will work with you to get a camera set up and hosted on our webcam streaming service and place it our webcam directory.
We also offer opportunities to sponsor a webcam.  We will find a location and manage the installations and hosting and include it on oceancity.com.. Webcam sponsors will have their business information included on the webcam streaming page and potentially an advertisement can be added to the webcam stream.
Social Media
Reach our large social media network and promote your business.  
Discounts & Promotions
Discounted gift certificates, promotional codes, coupons.   Do you have a deal to offer?  Post it on OceanCity.com and reach our audience.
Ad Banners on OceanCity.com
We have various banner placement opportunities throughout the oceancity.com website.  These are included in the featured business plans, but are also available for individual advertising opportunities.  
Benefits of Advertising with OceanCity.com

Be Seen
For Hotels, Restaurants & Bars, Activities, Amusements, Things-to-Do, Events, and Local Businesses
Read about the benefits of advertising with OceanCity.com.   We have advertising packages available at all budget levels.  Reach out to our advertising team to discuss options for your marketing.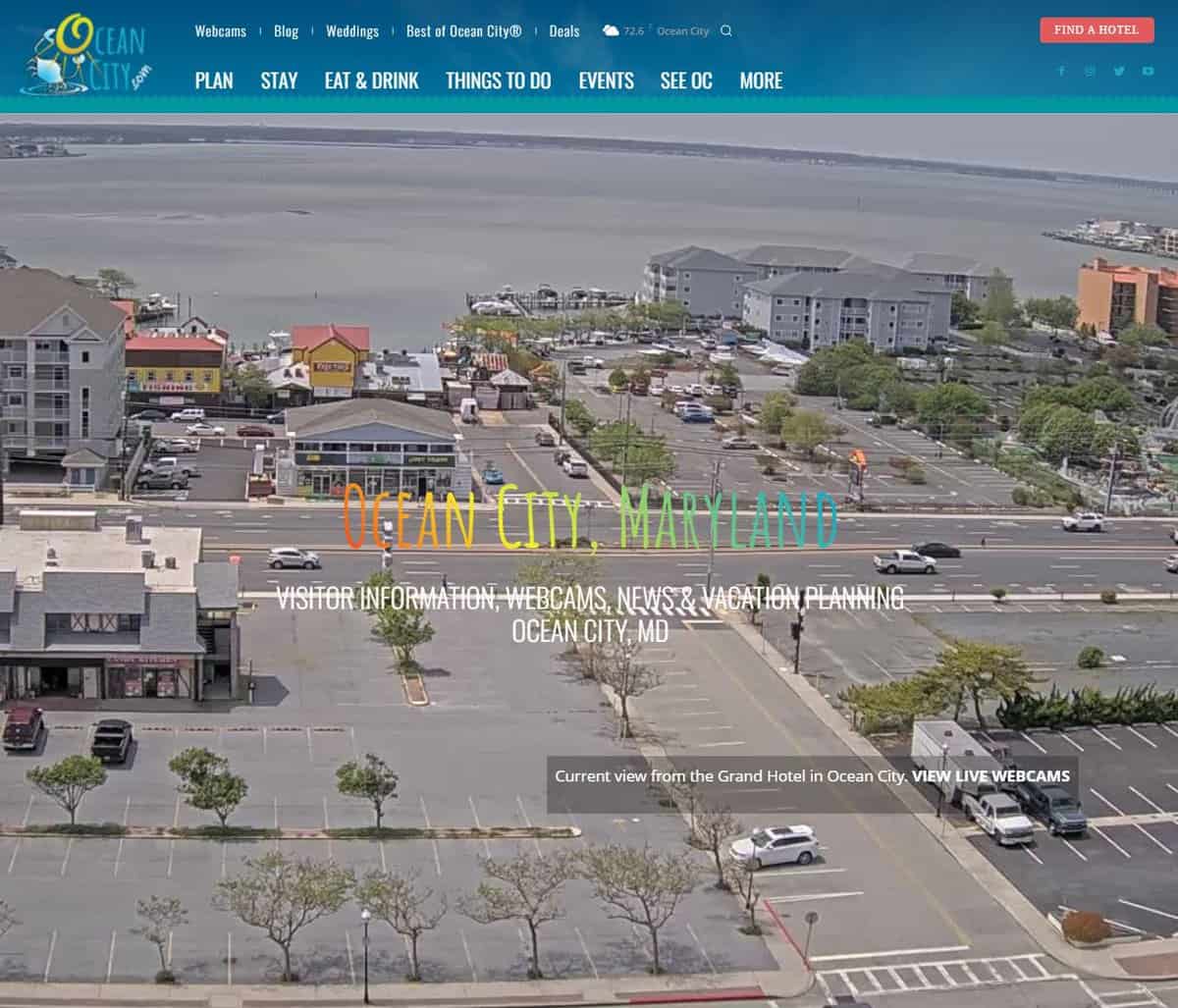 Largest private site dedicated to Ocean City, Maryland. Our dedicated team works daily to ensure a valuable experience for both visitors and advertisers.
Over 1 Million
visitors per year
Our experience with OceanCity.com was one of a kind! I highly recommend working with Ann and her team. We were able to connect with craft breweries and beer enthusiasts by sponsoring a craft beer event in our atrium."
Kyle Johnson
General Manager, Princess Royale Oceanfront Resort
We have a highly targeted devoted audience of both people who vacation here and also local residents. We can get you seen by the people who matter the most.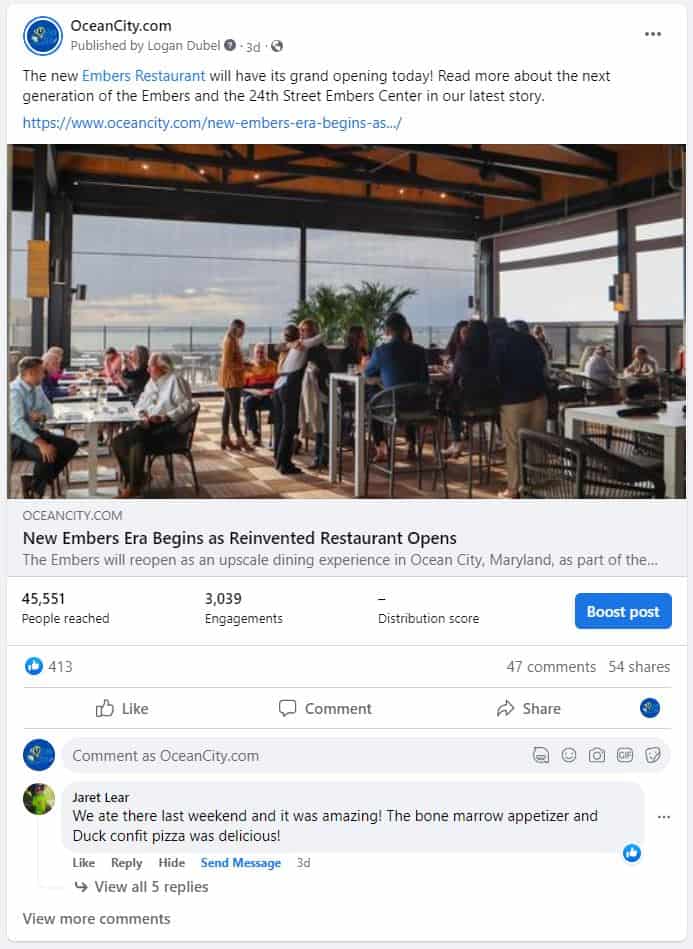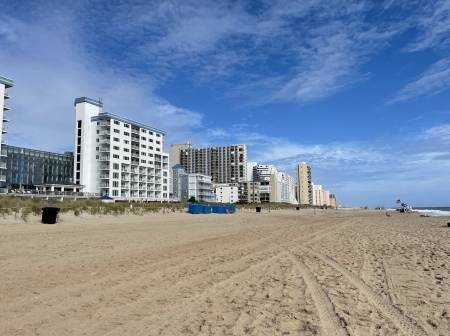 OceanCity.com is used for vacation planning and finding the best lodging. Partner with us and be sure your hotel is seen. Visibility throughout oceancity.com, facebook promotional posts, 360 Degree Virtual Tours, Webcams, Banners, Priority directory listings and more.
OceanCity.com provides up to date information of the OC restaurant scene. We will feature your eating & drinking establishment on the website and social media channels and our highly visited Ocean City Restaurant Guide and directory.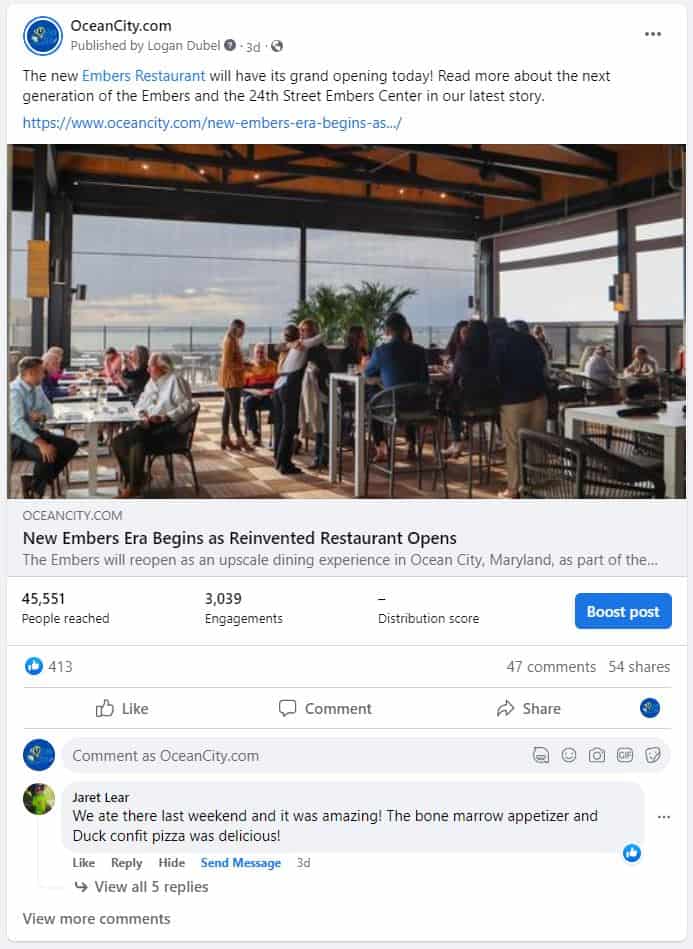 Local Businesses, Things to Do, Amusements
Everyone is always looking for something to do in Ocean City and we help them find activities and places to go.